Which is Better, Synthetic or Human Hair Ponytail Extensions?
In the world of hair extensions all opinions are subjective.
Whether you prefer synthetic, 100% human hair or a combination of synthetic and human hair is dictated by the user's hair wearing goals and budget.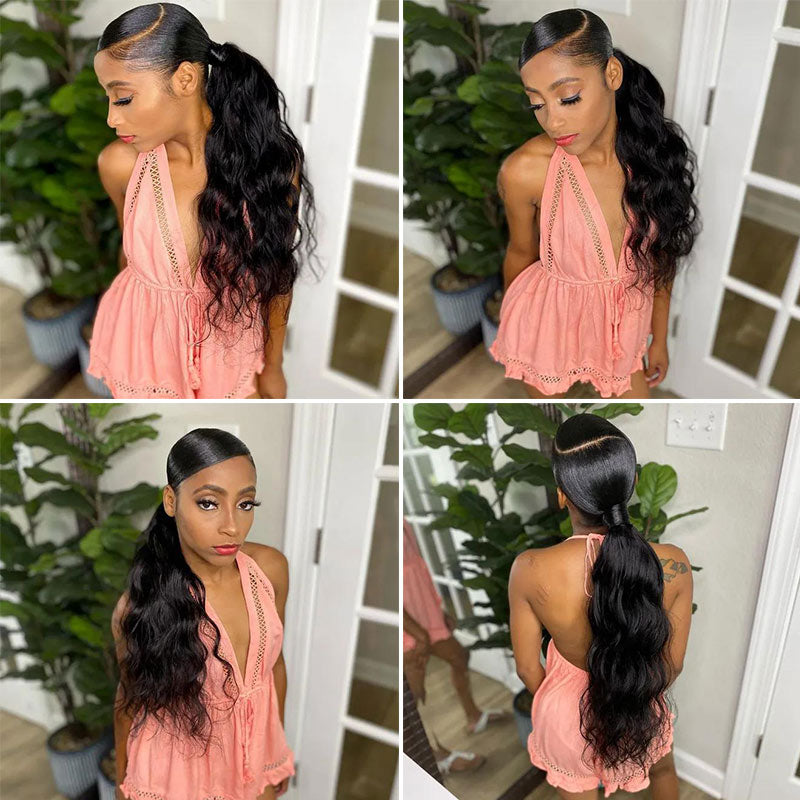 The advantage of 100% human hair is that it can be chemically treated, relaxed, straightened, bleached or colored. It can also be more easily washed and heat styled.
Synthetic hair, as a rule, can not be chemically or heat trea unless there are special considerations.
The higher the quality of hair, the more expensive it is. Some people feel that a ponytail extension doesn't require the highest quality of hair.
Others will disagree and hold the opinion that ponytail extension hair needs to be 100% human so it can be chemically treated and heat styled.
Ultimately the person who is going to wear the ponytail extension has to decide for themselves what is the best composition of hair to acquire.
When in doubt talk to your hair professional, do your own research and be prepared to experiment a little bit to determine how well the various options work for you.
In our modern show hair store, we offer both human hair ponytail and synthetic hair ponytail. If you have your idea,you can view our store to check the hair.