What Part Can I Do On My Wig To Fix My Face Shape?
As a female, we need different hairstyles and look on different occasions. If you own a human hair wig, you can change the way you part your hair at anytime, and this is one of the easiest ways to change your look.
In this article, we will talk about how to make a flawless and amazing part and how to choose the right part according to your face shape.
TYPES OF HAIR PART : CENTER OR MIDDLE PART, OFF-CENTER PART, SIDE PART.
1. Center or middle part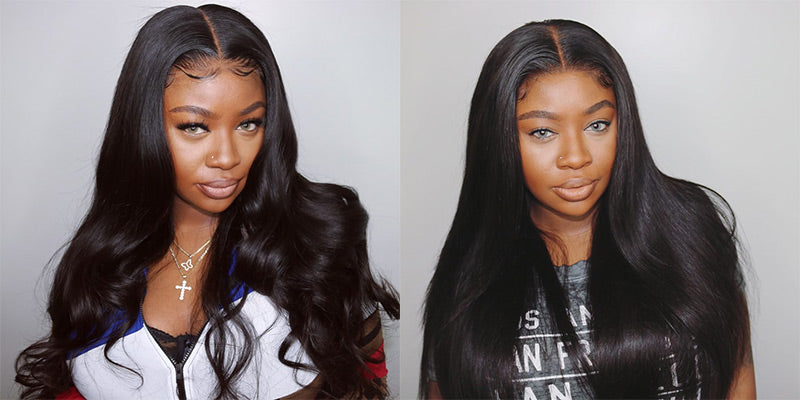 This is one of the hair parts that's easiest to achieve. It's ideal for people with round faces, because partial hair at side can cover partial of our face,which can make face look narrow and long. Due to the attention shifts to the center and away from the side, It creates symmetry. Those who part their hair in the middle are said to have a balanced, even-tempered personality.
2.Off-Center Part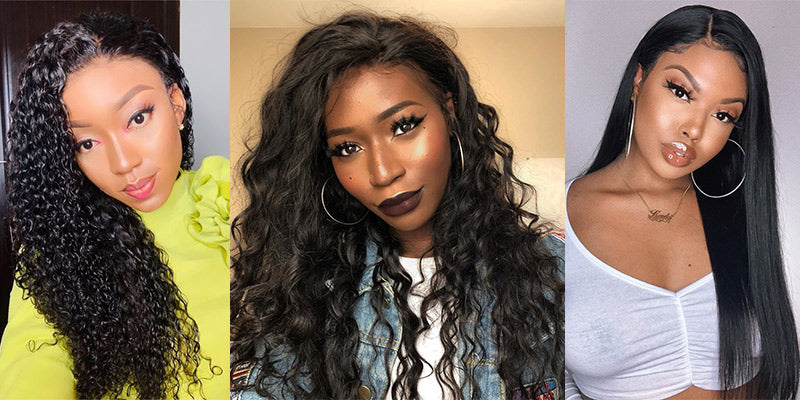 Off-Center Part is a good option for women who want the center part, but would like it to look less severe. It's ideal if you want to offset a strong feature on your face. It's also great for women with a square face shape as it adds depth. Much like the center part, women who are sporting this style are flexible and balanced.
To part your hair off-center, using a rattail comb and part 1 to 2 cm away from the center or from the bridge of your nose. You can texturize each side using a scrunching product or make the ends wavy.
3. Side Part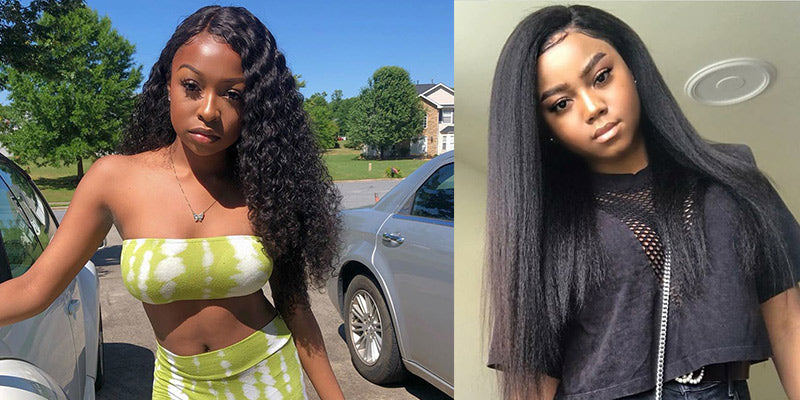 The side part is a type of hair that works with all facial shapes. You can set it aside or you will like it in any case. To shape the feature, you can finger your hair so that it becomes part of the aspect and see where it falls. You have the option of exploding the volume on one side and adding the opposite direction behind your own ear for the ideal look. Regularly switching sides, as well as disguising hair curls and curls, is a stunt.
Another sensational adaptation is the deeper side. Use it to highlight your best features such as your cheeks or eyes. is used.
4. Zigzag Part
Zigzag Part is an interesting and active type of hair that shows that "I woke up like this". Chris Strauss is extraordinary for covering children's hair and adding definition and level. To see this shape, use the side of the brush to make a straight part, then drop the cannabis as you sift through your hairline. A variety of easy-to-walk styles are done, where you separate the corners of your hair from the corners to the corners of your head. It also adds volume to your hair.
So after knowing the different parts above, you may know what part you like and what part you will do.If you have any other question or proposal,you can freely leave us your comment.