How To Wear A Lace Front Human Hair Wig ?
Lace front wigs have become more and more popular for women, and everyone was talking about the latest Lace front wigs. How to wear a lace front wig, and how to make a lace front wig look real and natural? So today I am bringing you these steps listed below, and I hope it is helpful for you.
1.

 

Choose A Type Of Lace Front Wig You Like 
It is recommended to choose human hair lace front wigs as much as possible. Because the comfort and permeability of the synthetic lace front wig are not good, and it is difficult to maintain the hairstyle with the cheap-looking. The real human hair lace front wig looks natural and the shape can be restyled easily. You will feel comfortable and breathable when you wear it, and the human hair lace front wig is more durable compare to synthetic lace front wig. The price for a human hair lace front wig is enough to buy several synthetic lace front wigs, but if it is well taken care of, human hair lace front wig can usually be worn for about a year. In that sense, the human hair lace front wig is not more expensive than synthetic lace front wig. 
2. Comb Your Hair Smoothly
If your hair is long and volume, it is a good choice to braid it into a corn braid. Be careful not to put knots on your neck or the end of the hair, or else the lace front wig will not only look unnatural, but also affect the comfort that the scalp will feel uncomfortable press tightly. Those who with short hair or bald can Skip this step directly.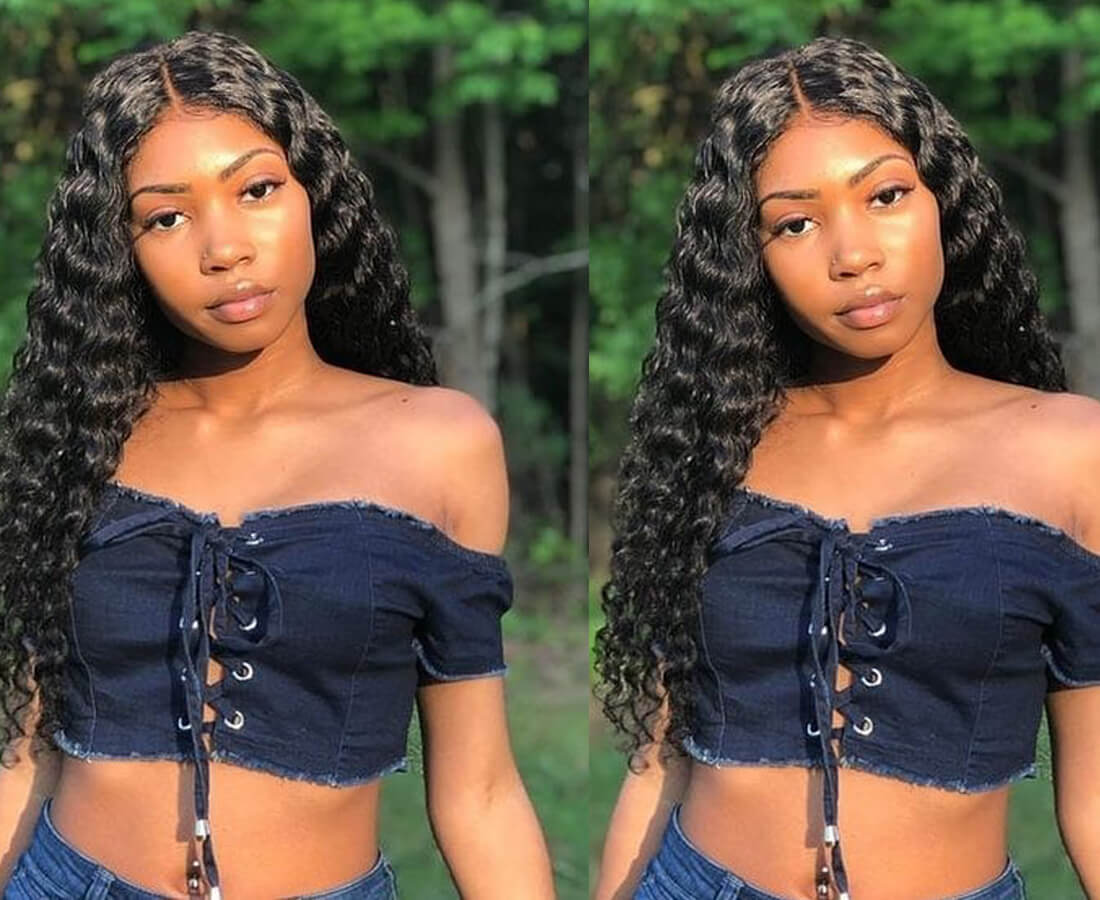 3. Wearing A Wig Cap
Before you start wearing the lace front wig, put a transparent and comfortable wig cap on your scalp, and put your hair inside. This step can make your lace front wig look more real.
4. Cutting The Lace
Cutting the extra lace around the lace front wig. Beginners should leave at least half an inch of lace before they master the skills of styling their hairstyle. Skilled hands usually cut very close to the hairline of the wig, which looks more natural. If you choose the color of the lace that suits your skin type, then this lace front wig will be very close to your skin and look more real and natural.
5. Trimming The Hairline 
Trimming a natural hairline can make the wig look more real. If you are a beginner and you worry about messing up, try to buy a short human hair 4x4 lace closure wig or synthetic lace front wig to practice your skill for it is relatively cheap. You need to remove some hair from the hairline of the lace front wig to make the hairline look more natural, even it looks like growing from your scalp. But don't pull too much.
6. Cleaning The Skin Around Your Hairline
To use a lace front wig correctly, you must first clean the area around the hairline. If your skin is clean and dry, the glue will stick the lace best. But if your skin around the hairline is oil or moisture, It would prevent sticking of glue to the skin. If the lace cannot be fixed well, it will slip off your forehead. That is so bad! So clean your skin around the hairline is very important.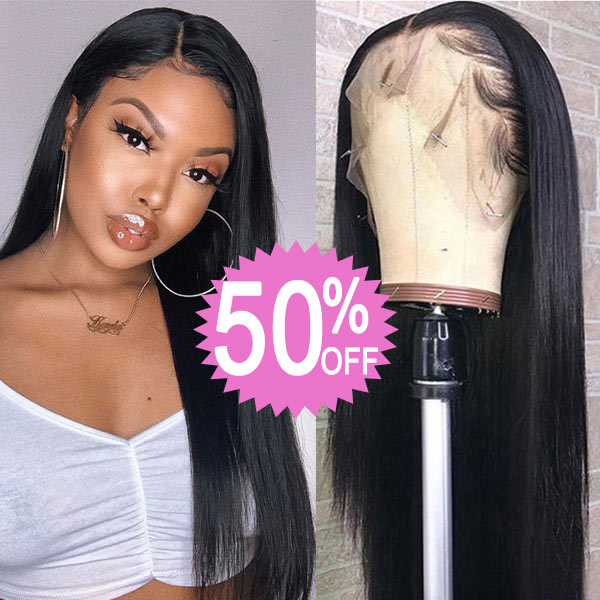 7. Stick Your Lace Front Wig Down
Please make sure that the glue is safe for your scalp and the lace. Place the lace front wig on your head Carefully, and adjust it to the proper position, then apply glue on the lace, making sure not to get the glue on the human hair, and press the lace edge into the glue tightly and keep pressing it down until you are satisfied with the lace front wig on the head. Make sure that when you finish, no part of the lace edge is up. If a certain part of the wig is wrinkled, use a cotton swab to add a little glue and check again to make sure the wig fits naturally.
8. Scarf Or Hairband Fixed
After you glue the entire lace in place, you can use your silk scarf or hairband to tie your hairline tightly. Keep for about 30 minutes. This step will help your lace front wig to be completely fixed and ensure it will not move or pull until the glue is completely dry. 
Now your lace front wig had been worn. Use some concealer to help blend the hair type with your skin tone. That is perfect!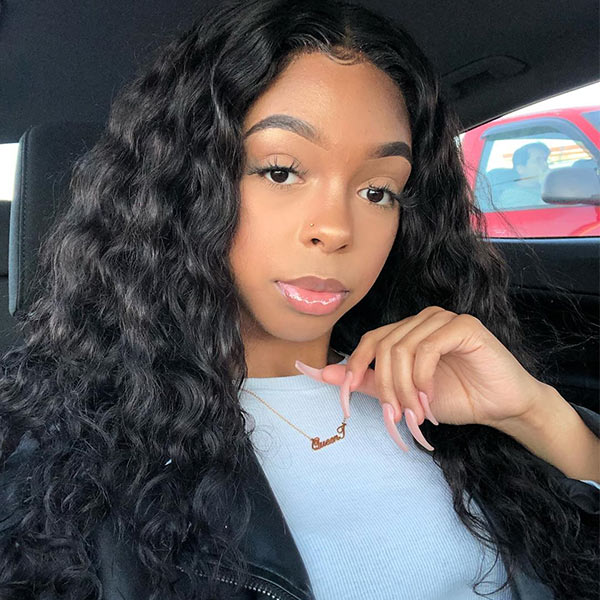 When you first put the wig on your head, you may be tempted to tidy and comb it. Do not try to do this. Unless otherwise specified, the glue generally needs to be cured for about 24 to 48 hours, otherwise, any excessive pulling of the lace front wig may change its position. If you follow these rules, the lace front wig will stay for a long time
That is some experience for how to wear a lace front wig, and any better suggest you have on wigs, let me know in the comments section.