Why Handband Wig becomes so popular?

Headband wig is a glueless machine made wig,which is a type of non-lace wigs, without lace part in the front, there is an elastic net attached to the rest half of the wig cap. Modern Show Hair Store offers many different textures of headband wig, the matched headscarves could be changeable and used to put rightly over the elactic band .This design perfectly combines wigs with head accessories,and you can use different hairband or hair accessories to make a different hair look for hairstyle. 
Wearing a headband wig makes the whole wig look more natural and beautiful.  Modern Show Hair Company make a lot of  high-quality human hair headband wig, they are all naturally comfortable, soft, elastic, and shiny.  Wearing a headband wig creates a natural hairline just like wearing a headscarf while adding a trendy, youthful look. different textures on headband wig for your options.  If you want the curly look, then you can achieve that by wearing a curly hair headband wig. and the same for a straight hair looking or other hairstyle look.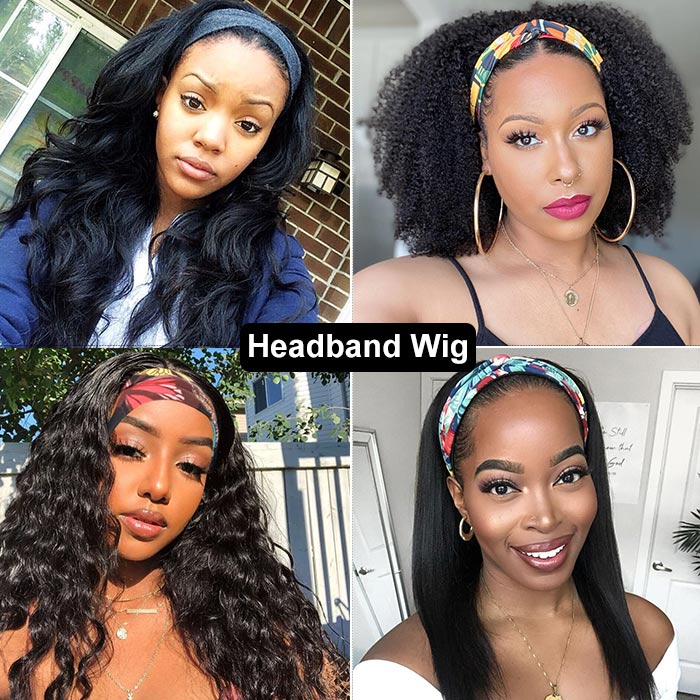 One of the advantages of headband wig is that it can act as a protection for your normal hair.  We would suggest you not to put heat on your hair or dye your hair to have a particular look. You can just put on headband wigs, and that will make it looks trick. Headband wigs provide natural hair options as well, like kinky curly and yaki straight hair. we also have many other options available in our website which can blend in with your hair and give a beautiful look.  If you have any issue of hair loss, then you can manage your hair with these headbands.  What's more, many pretty cheap wigs that in your budget available for you to choose.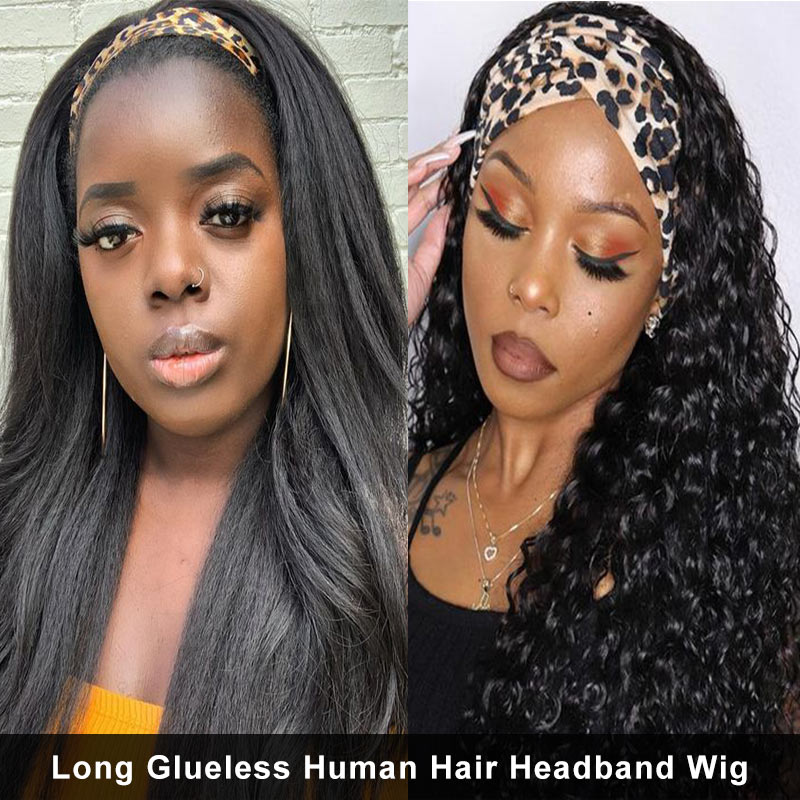 Recently, headband wigs are becoming more and more popular. They are offering a wide range of styling options.  Those Wigs just need a little time to put on and can last for a much longer time.  The most important part is our product is not an artificial wig, and all of our headband wigs are 100% human hair wig.. 
Girls ! Don't go behind others !  You still haven't own a headband wig? Don't heastitate to get one! Buy for it now ! And you will fall in love with it.
If you have any question about headband wig, you can freely leave us your comment, and we will give you a reply in 24 hours.