Monthly VIP Day Sale On December 18th.
December 18th is the last one vip day in the year 2020, and with the Christmas Day is near by, most of the people are busy preparing their Christmas gifts for their families and friends. In order to give our thanks to our customers, we has offered a lot of good sales and good products this time, and we sincerely wish all of our customers can find your favorite hair from our online store. Let's see what sales we have on now:
1. Big Coupons
Site-wide Product can enjoy 10% discount off, code: VIPS10
If you like any one hair in our site, or like few of them, you can add all the hair into your cart separately, and then buy them together, before you make the payment, please remember to apply the coupon code, then you can enjoy the discount.
2. Give-Away (Free Electic Straight Hair Comb, valued $50)
No matter what hair you buy from our website, as long as your final order amount is over $389, you can get a free Electric Comb. This Electric Comb is very useful and popular, and it is welcomed by most of girls and ladies who like do straight hairstyle. Because it is very comvenient and easy to straighten your curly hair or other texture hair at home. If you don't have one,if you need one, then it is time to get one now.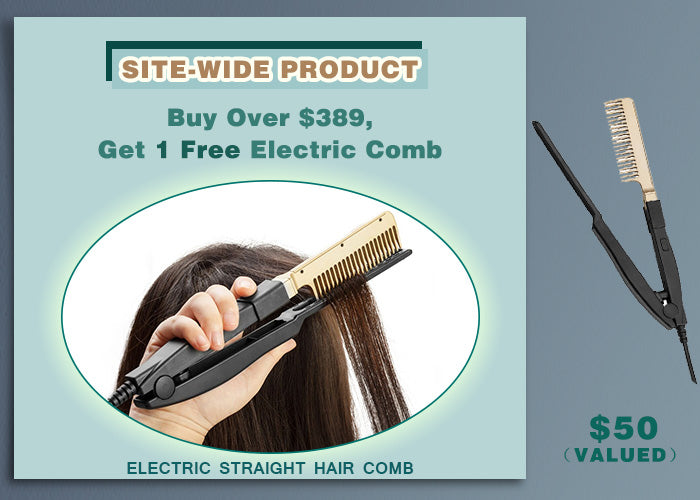 3. Free Gifts
This time, we prepared many pretty gifts for you, like hair band, Christmas Clips, eyelashes, pearl clips,combs, wig cap, and hair elestic band. As long as you order on VIP Day, you will receive a gift pack,which includes 5 free gifts( gifts are sent by random)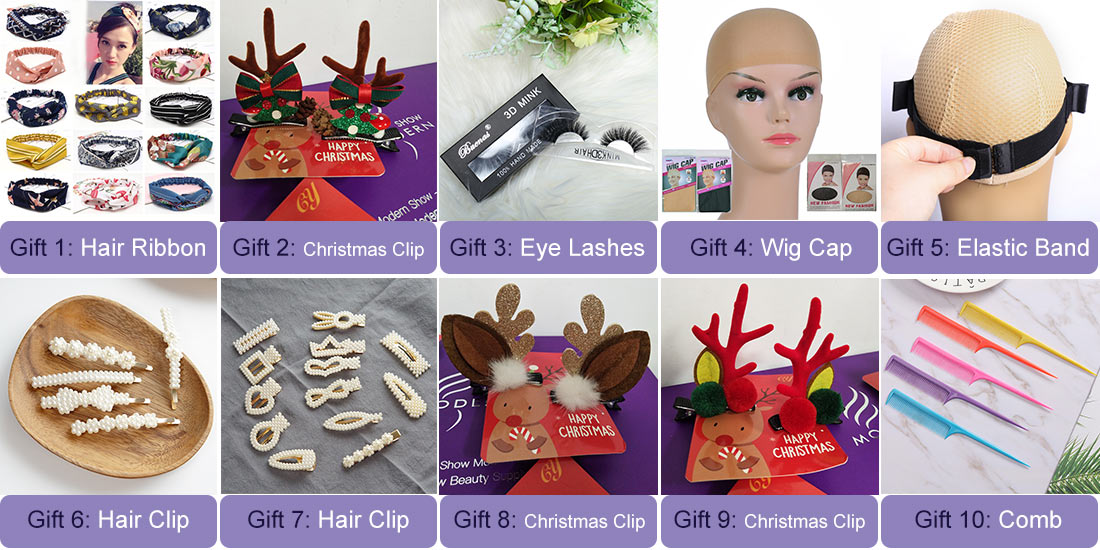 4. Buy 1 Get 1 (2 human hair wigs)
Pay For 1,Get 2 Wigs. mixedt Textures on wigs are available.
5. New Fashion Headband Wigs
Nowadays, the headband wig is more and more popular,because it is very easy and convenient to wear and take off.it is the first choice for a quick hairstyle. You don't need to take too much time on installing it like wearing a lace wig. No Glue,No Gel make the wig become more and more welcomed. Besides, you can wear different kind of hair bands or hair accesseries to macth your headband wig to get a different hair look. What's more, its price is much less than the normal lace wigs. So don't wait any more ! Go and get it now !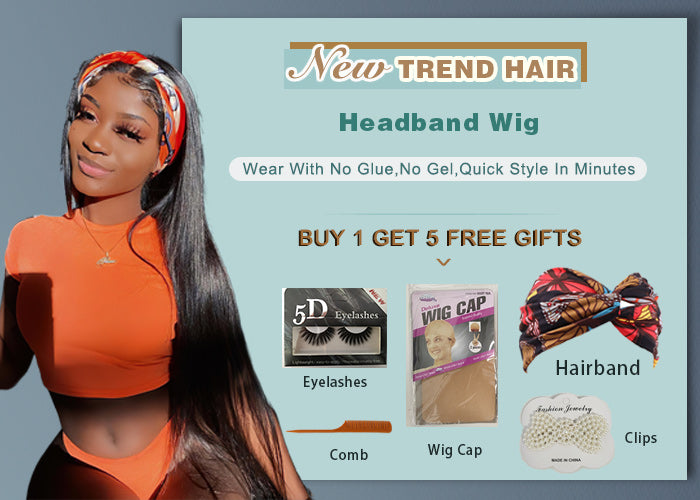 6. Straight Human Hair Wig With Bangs
Straight Human Hair Wig is also very popular and welcomed like headband wig. because it is also very easy and convenient to wear and take off. It can help you to save a lot of time on wearing it. Besides, the hair bangs can help to fix your face type, and let face look more pretty and small.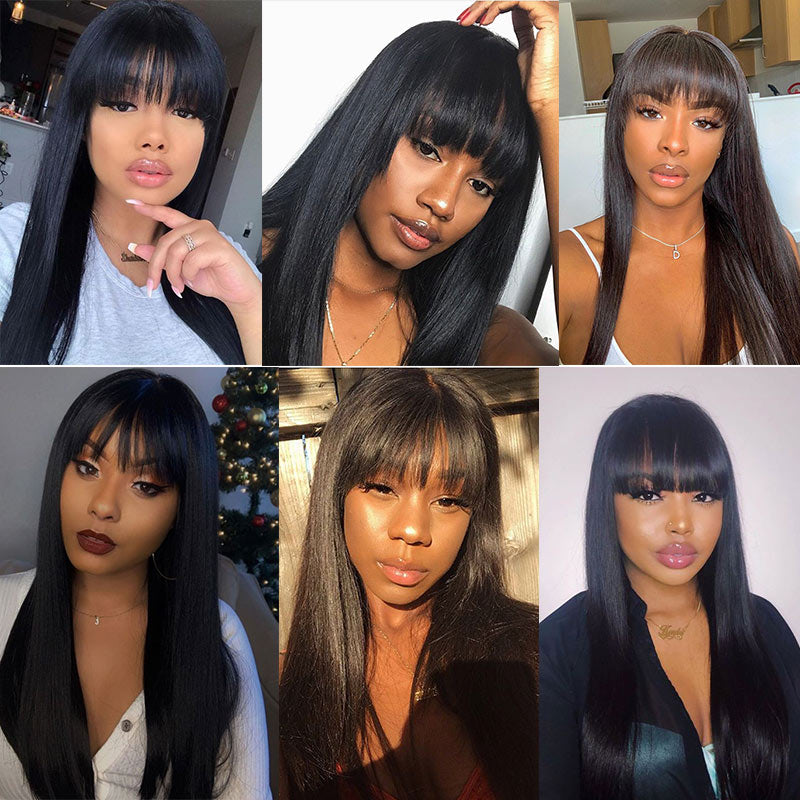 7. U Part Wig
U Part Wig is also very useful and popular. Its advantage is that it allows you to do your natural hairline and deep part design, you can do middle part and side part hairstyle with a u part wig.When wearing a u part wig, it will look very real and natural like your own hair. So it is a good hair product to replace the normal lace wig.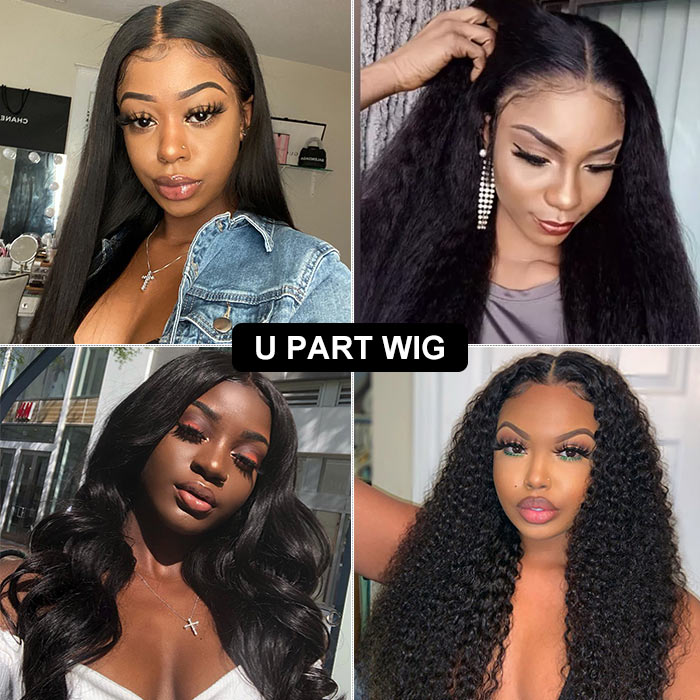 Well, after viewing all the informations above, you may know what you need and what you want to buy. We sincerely everyone can find what you like, and enjoy your exclusive discount on this VIP Day.
If you need any other hair, or have any other question, please freely leave us your comment, and we will give you a reply in 24 hours.