Brush Hair Material: High Quality Fiber Hair,goat hair.
Handle Material: Thick Copper Tube & Wood
Handle Color: Black-Silver
Color
Makeup Brush Kit
:
15 pcs/set

. Weight: 110g
Content With: Powder/Foundation/Contour/Blush/Flame Highlight/Smudge/Eyeshadow/Eyebrow/Eyeliner/Lip Brushes,etc...
Apply On: All Face Makeup
Advantages:Soft And Skin-friendly Goat Hair, Anti-slip Brush Handle, Tick Copper Tube.
Shipping Method:
By YunExpress

turn to

USPS. about 7-15 workdays
Welcome To Modern Show Hair VIP Club

☆ Why Do You Join In Modern Show Hair Customer Club?
1. Purchasing Hair Will Save More Money.
2. Win Reward Points,You can redeem all kinds of VIP Gift.
3. Be the first to know our newest promotion.
4. Refer 1 Friend,You can Get $8 Cashback.

☆ How To Join In Modern Show Hair Customer Club?
1.Register Account on our website.
2.Place Order On Modern Show Official Website.
3.Subscribe our Email,Join in our Email List.
4.Bookmark our website (https://www.mshair.com) on your phone.
5.Join In Modern Show Hair Facebook Group,Enjoy exclusive offer.
☆ How To Check The Reward Points You have ?
>>> Log into your account ,then click this icon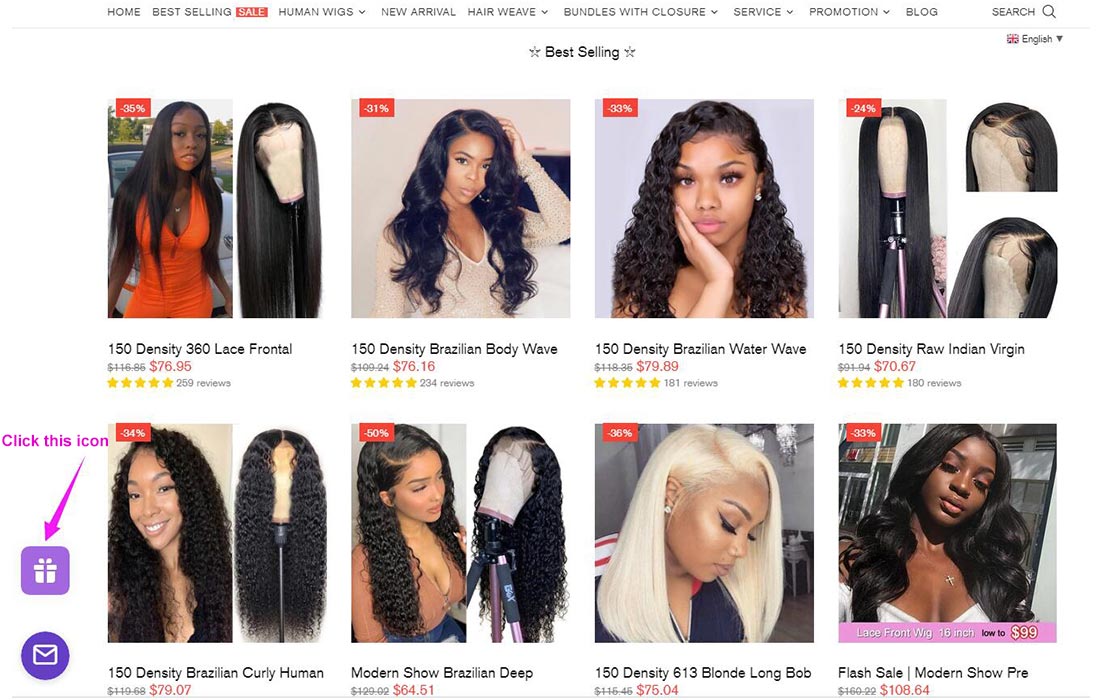 ☆ How To Win Reward Points?
1.Register your account on our website, get 500 reward points.
2. Place an order, order amount will be your reward points amount.
3. Share on Facebook, get 20 Points.
4. Share on Twitter, get 20 Points.
5. Like on Facebook, get 20 Points.
6. Follow on Instagram, get 50 Points.
☆ How To Redeem Reward Points?
1.Choose your favorite gift. DON'T BUY.
2.Remember the gift number.
3.Contact With Our Customer Service,Email:service@mshair.com
4.Tell us the gift number and your shipping information.We will arrange to ship it out,you can get the gift without any fee.
Q: ☆ Which Day Is Our Vip Day?
A: Monthly 18th.
 Vip Gift
| | | |
| --- | --- | --- |
| Item Number: 001 | Item Number: 002 | Item Number: 003 |
| Item Number: 004 | Item Number: 005 | Item Number: 006 |