New Arrival And New Stock On Transparent Lace Front Wig.
If you are a female,you must know the transparent lace wig. It is highly welcomed by women who wants to create a beautiful hair looking. The undetectable transparent lace wig has become a common choice for black women and white women because of the natural effects it shows. For some transparent lace closure wig lovers, they understand the benefits of wearing a pre-plucked transparent lace wig. So the needs of Transparent Lace Wig is more and more,but the stocks are more and more tight.Therefore,today we want to tell you that we have stocked a batch of good quality transparent lace front wig,they are new stock and limited quantity.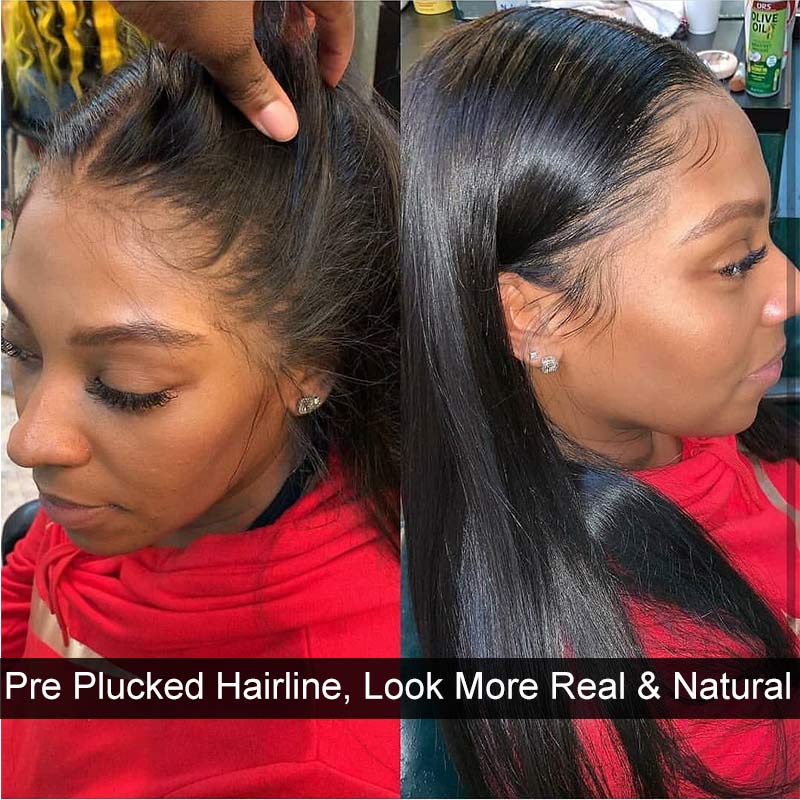 In order to meet most of customers' needs on transparent lace wig, we produced different kinds of lace size wigs.like 13x6 transparent lace wig, 13x4 transparent wig,13x6x1 transparent T lace wig. They are all invisible transparent lace wig,so you can choose different wigs based on your needs. Besides, we also have different textures wgs,like body wave wig, straight wig, curly wig, water wave wig and so one.So you will find a pretty wig you like from our online website.
Here are some new transparent lace wigs on sales now,and you can see if there's any one hair you like.
1. 13x4 Transparent Lace Front Wig.
13x4 Transparent Lace Front Wig is made with a 13x4 transparent lace frontal and human hair weft on sew in on the elastic wig cap. this wig is pre plucked and has 4 inch deep part space,besides the side lace size is long to 3.5 inch. so its lace size is very big,and it allows you to part the hair to any one side in a natural look.
| | | |
| --- | --- | --- |
| Body Wave 13x4 Transparent Lace Front Wig | Straight 13x4 Transparent Lace Front Wig | Yaki Straight 13x4 Transparent Lace Front Wig |
 2. 13x6x1 Transparent T Lace Wig
13x6x1 Transparent T Lace Wig is a new kind of to replace the 13x6 transparent lace wig. Since the 13x6 transparent lace frontal's stock is more and more tight, and the cost is higher and higher,resulted in customers are more and more can't afford for it.So we produced this 13x6x1 T lace Wig to replace it. Its advantage is it has 6 inch deep part space like the normal 13x6 lace wig, and its lace is also transparent lace color, what's more,its cost is much less than the normal 13x6 lace frontal wig. its defect is the deep part lace width is only 1 inch,and you can only apply a middle part hairstyle. But if you don't asked for more side part hairstyles, this one wig will be a good choice.
13x6 transparent lace frontal wig has become very popular and welcomed for a while, and its needs are very big, but due to the virus, its stock becomes less, and its cost become high,so more and more customers can't afford for it.If you are looking for a deep part lace wig, you can choose our 13x6x1 T lace wig instead of normal 13x6 lace frontal.
Except these normal long transparent lace wig, we also have many kinds of other short length transparent lace wig, If you want to know more about our transparent lace wig, you can click here to view more.
If you need any customized hair products, or have any question about our hair, you can freely leave us your comment, we will give you a reply in 24 hours.