Hot Trending Summer Hair Color And Style
Summer is already landed, and it's time to head out for fun in the sun. Whether it's a pool party, vacation on the beach, or a family barbeque, you'll want to look your best wherever you go. If you're thinking about a new hair color, now is a great time to try some of the summer's hottest new styles.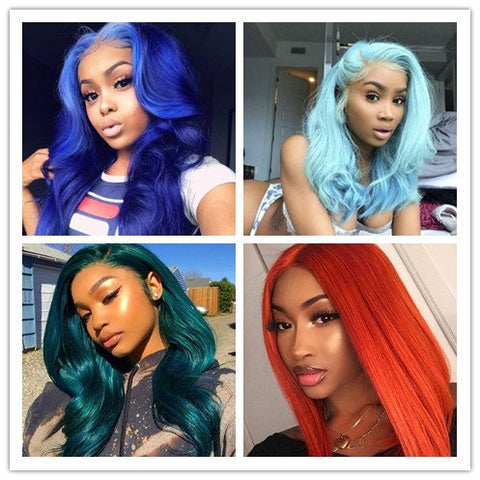 When summer rolls around, deep, dark winter colors tend to step aside in favor of warm, lighter shades. This summer's trends are no exception, with warm colors and light pastels at center stage.
| | |
| --- | --- |
| 1. Rose gold is one of the hottest trends for blondes. Gold is a warm shade that can flatter nearly every skin tone, so many of this summer's colors are gold-based. Rose gold adds a hint of pink along with the shimmer of gold, making it a perfect choice for summer color. | |
| 2. For brunettes, lightening up a natural shade is the way to go for summer. Caramel highlights can soften up a dark brown and give it that sun-kissed glow. A touch of honey on top of natural brown creates a great summer look called bronde, perfect for the beach or a summer evening party. | |
| 3. If red hair is your thing, strawberry blonde, a traditional favorite, makes a perfect summer statement. It's light, bright and beautiful and complements light skin tones well. If you have natural dark auburn hair, try some light highlights to soften it up for summer. If you like bright red, copper is a perfect shade of red to reflect that summer sun. | |
| 4. If you like unique colors, pastels are perfect for summer, either as highlights or a solid color. Pinks, blues, pearls, and color blends all have a place in this summer's style trends. You can make a bold statement with a full color, or just highlight the tips for a pretty summer look without the full commitment. Cool combinations for summer include peanut butter and jelly (blonde and purple), succulent multi-color combos (like green, blue, pink, and purple all layered together), and blues with either blonde or brown/black lowlights. | |
 If you're inspired to try a new summer hair color, please freely contact us, we accept custom order for new hair color.