What Does A 4X4 Lace Wig Look Like
4x4 lace wig is designed in how you would naturally part your hair with more styling options with a middle part or off-center part. If you are looking forward to a protective natural style, there is no doubt to choose a 4x4 wigs that appear like the hairs are naturally growing from the scalp.
If you are curious about what are 4x4 lace wigs, what a 4x4 lace wig look like, why people wear them, this post is ready for you. We have summarized to answer for each theme. Let's get into now.
Usually, lace closure wigs include 4x4 lace closure wigs, 5x5 lace wigs, and 6x6 lace closure wigs, A 4x4 lace closure wig is the most common representative type among lace closure wigs. 4x4 closure wig means the same length as the width is 4 inches.
Usually, 4x4 lace front wig is compared to 13x4 lace front wigs. They are both 4 inches in length, but different size in width, The 13x4 lace front wig cover 13 inches in the entire front of the hairline. The 4x4 lace closure is meant to ''close'' the unit and give a natural look to the wearer.
The 4x4 wig lace is shaped like a horseshoe, and hair strands are stitched 100% by hand on the lace part, it is a wig that includes four combs and adjustable straps in the back they also give you an extra elastic band in the back to make sure it is secured firmly on the head.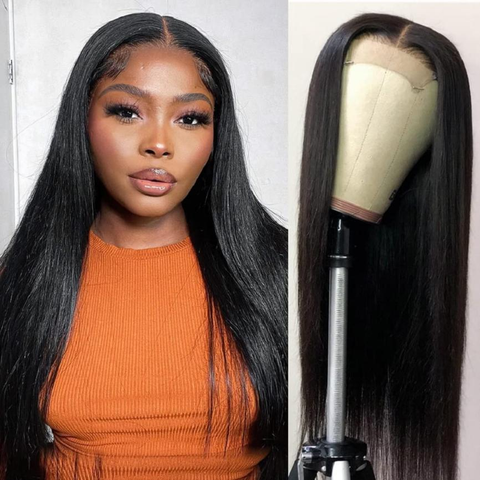 What Does A 4X4 Lace Wig Look Like?
A 4X4 lace closure wig is a wig in the lace part that extends 4''x4'' in the crown, which comes with a dimension of temple to temple. There are many styles of lace closure wigs, next lookup down:
Natural Color Style
The natural black hairstyle comes With Straight, Body Wave, Water Wave, Deep wave, Loose Wave, and Kinky Curly with 150%|180%|250% Wig Density for your selection as you like. Here you can find almost wigs of any length in regular 1b color styles, Natural Black Color Can Be Dyed To Any Color You Like.
Colorful series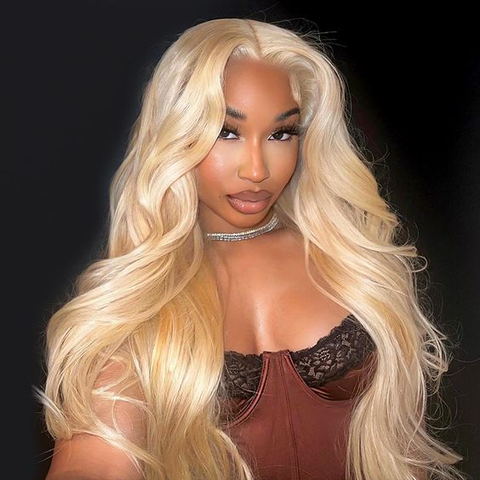 We have many hair colors(613 blonde, brown color, Ginger Color Style, ombre color. etc. ) for your choice. By visiting the Mshair online store, you can find these cute hair colors. If you find that you do not discover the hair color you like, please contact our customer service in time, We will do our best to arrange for workers to customize the color you need,' Your satisfaction is our eternal service tenet..'
4x4 Lace Wig Bob Style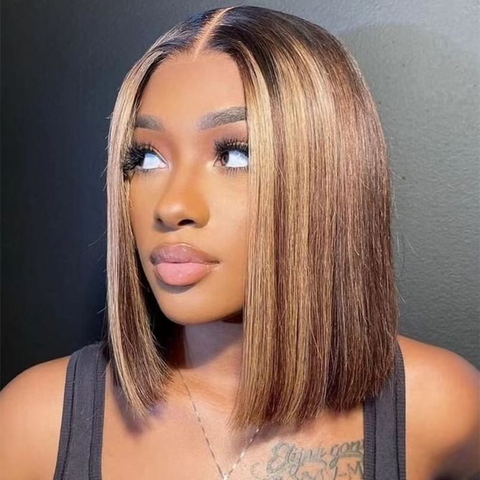 Bob is a very popular short-length style in summer. bob wig is equipped variety of lengths from 8-14 inches and falls between the chin and shoulders, at the same time saving time with installation.
The closure bob wigs can be found in a variety of styles and colors as desired. There are straight bob wigs, body wave bob wigs, and natural curly bob wigs. You can choose the bob styles depending on the color and cut and there must be a bob wig that can suit anyone and make you look flawless.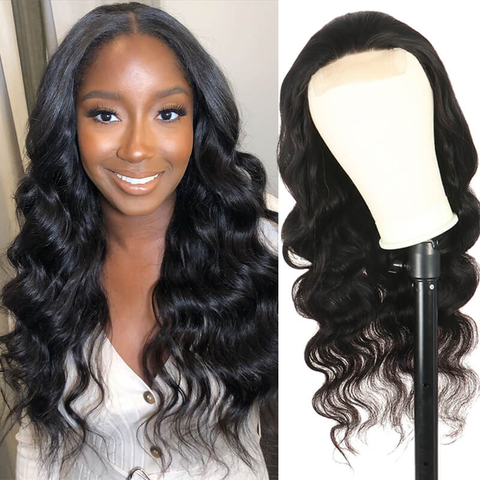 Why Do People Wear 4x4 Lace Wigs?
We mainly conclude with a few points to clarify the reason people wear 4x4 lace wig, Check them out at the following.
Economic
4x4 lace wig is recognized as the most economical type of wig, it is nearly affordable for everyone-You can find a cheap price range from $50-$100, and also high-quality prized for above $100.
Friendly For Newbies
Girls Tend to choose 4x4 closure wigs to practice wearing wig skills due to the basic technique acquired. You can put them on easily and secure the wig's elastic band and combs as needed.
Light & Breathable
Small lace portions make a 4x4 lace wig feel very light and comfortable, wigs have lace provides airflow to strengthen the airflow between the hair and wig. You shouldn't miss this natural-looking 4x4 closure wig.
Versatile style: Maybe the hairstyle is limited, and it is difficult to pull your hairline over the forehead when wearing a lace closure wig, but a lace closure wig gives a few parting options like the middle, free, or three-way parts.
Conclusion:
MShair 4x4 Lace closure wig 100% real human hair is hand-crocheted on the lace by workers hand by hand. It is designed not only to create a natural and beautiful appearance but also to provide a pleasant and breathable feeling after wearing it at an inexpensive price.
People Also Ask About Closure Wigs:
Q: What are the differences between closures and frontals wigs?
A: lace closure and lace frontals all belongs human hair pieces.usually lace size 4X4,5X5,6x6,7x7,called lace closure wigs.and lace size 13x4,13x2,13x6,360 lace wig called lace frontal wigs,so the named closure or frontal wigs decided by the lace size in front.besides the lace size on wigs,all others information for closure wigs and frontal wigs is the same. Abstract From Quora.
Q: How many bundles are needed with a closure to make a wig?
A:Usually 10-20inch need 3 bundles, 20-28inch need 4 bundles. (As the Longer the Length is, the Thinner the Hair is) Source quora.
Q: Which is better, freeway closure or three-part closure?
A: Freeway is best because you can part it on any side you want – center, or side parting. It also blends naturally with any hairstyles. Whereas, three-part closure hair is not versatile for styling because the three-part is all you can do. You should plan before what hairstyle you want to style when wearing a three-part closure.
 Source From Quora.