Best Recommend Ponytail Hairstyles For Black Women
Getting a gorgeous, feminine ponytail style for black hair is as easy as walking into a salon and letting your stylist work her magic. Even the shortest hair can be transformed with extensions, and natural hair can be styled into a smooth, sleek ponytail or an explosion of curls.
Wrap a piece of hair around the hair tie holding the ponytail in place and you'll amp up your look to the nth power.
Here we are sharing several popular ponytail hairstyles for black women, and you all can make a reference.
1. High ponytail 
Hairstyle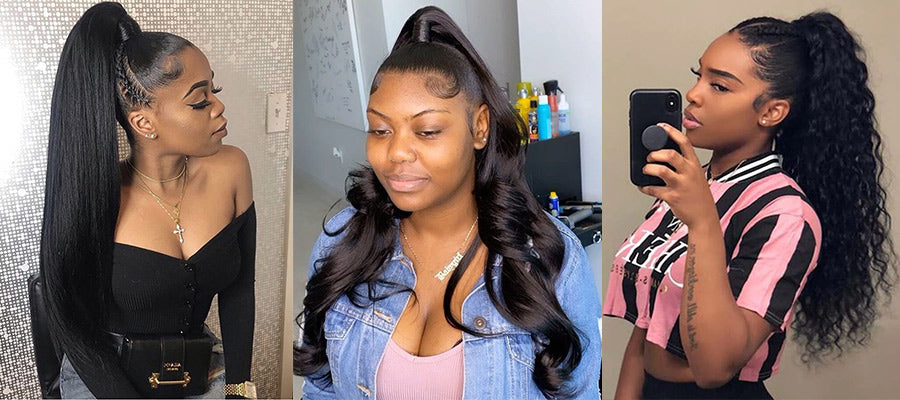 2. Low Ponytail 
Hairstyle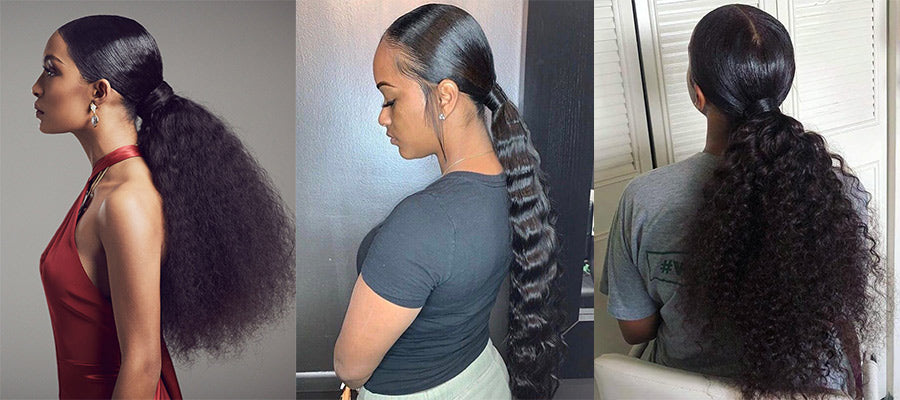 3. Sleep Woop Ponytail 
Hairstyle
Start with a sleek ponytail secured low at the nape. Using at least six more hair ties (or more for longer hair), place them down the length of the ponytail at evenly spaced intervals. The effect will be a bubble-type design.
4.  Cute Cross Ponytail Hairstyle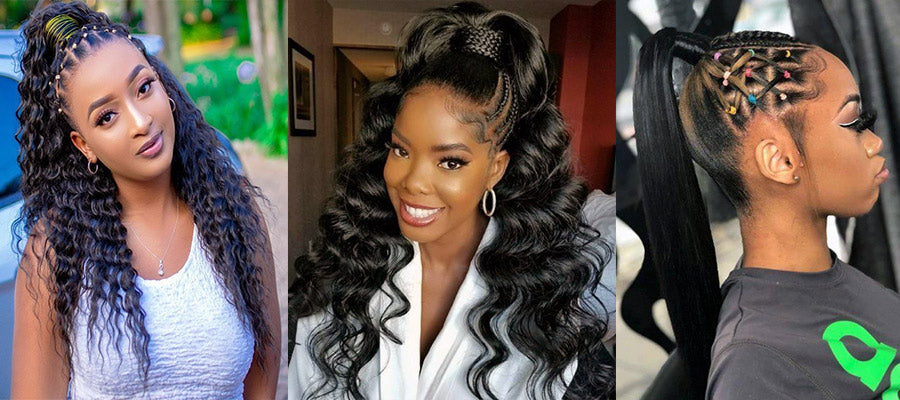 Put your personality on full display by customizing the classic ponytail to tell the world who you are. Healthy, shiny, sleek hair or fun, springy curls bring any ponytail to life and make it anything but ordinary.
If you don't know how to make a ponytail hairstyle, please click this link(https://www.youtube.com/watch?v=KuHQwg8fiL0) to see the tutiral.
Any question, please freely leave us your comment.