How To Make A Wig Look More Natural?
Wearing a wig is a fashion trends to the modern females, and there are all kinds of different types wigs. Among those wigs, some looks veral natural, but some are not. I beleive all girls want a natural perfect looking hair, so how to choose a natural lookings wigs or how to make a wig look more natural is a problem.

Today, in this articel, we will give you the answer (Personal opinion).
There are several methods, depending on the look, the style of the wig, the type of wig, and the budget you have.
Here are some recommended wigs that looks more natural.
Wigs with bangs are one of the easiest. Get the bangs professionally trimmed to fit your face shape and off you go, the bangs hide the hairline .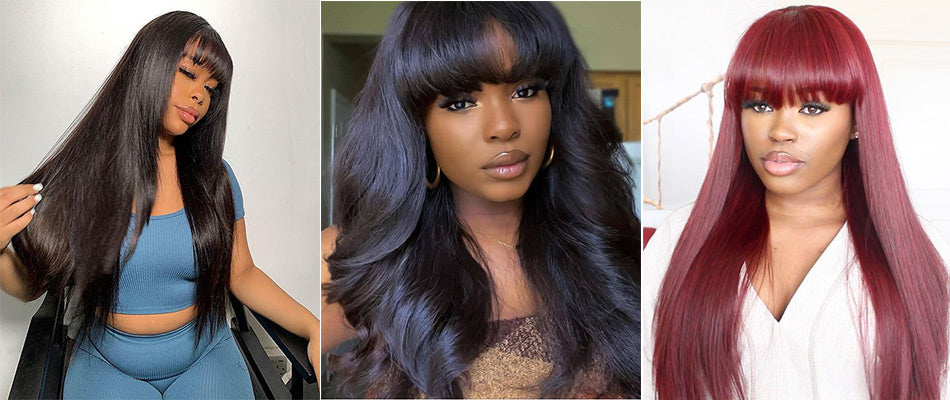 2. Lace Wig
Wig with a lace part at front is a perfect choice. Such as lace closure wig, 13x4 lace front wig,  13x6 Lace Front Wig, T lace Wig, 360 Lace Wig, Full Lace Wig, and so on.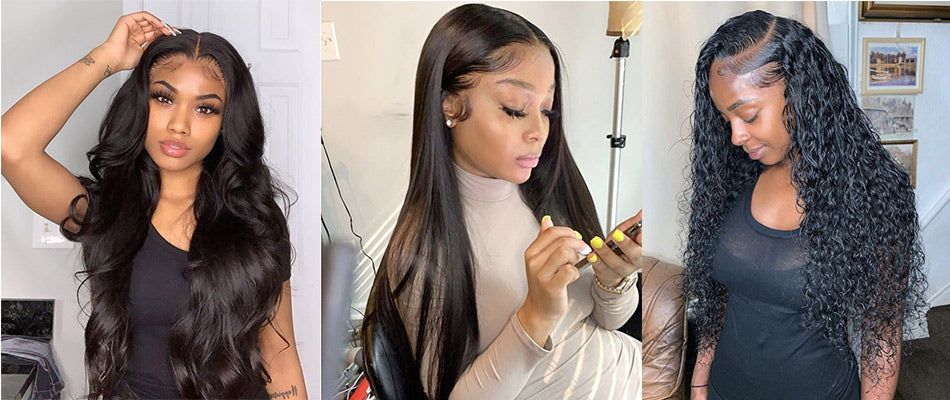 A lace wig is allowing you to make a natural hairline with baby hair, and you can also design a middle part or side part hair look, which will make the hair look like your own hair. 
3. U Part Wig / V Part Wig
U part wig has the same constructions with V part wig, and their wearing methods and effects are also the same. They allow you to show your own scalp with hair, and you can also design a middle part or side part hair look. their features are installing more easy, looking more natural, and price are more affordable.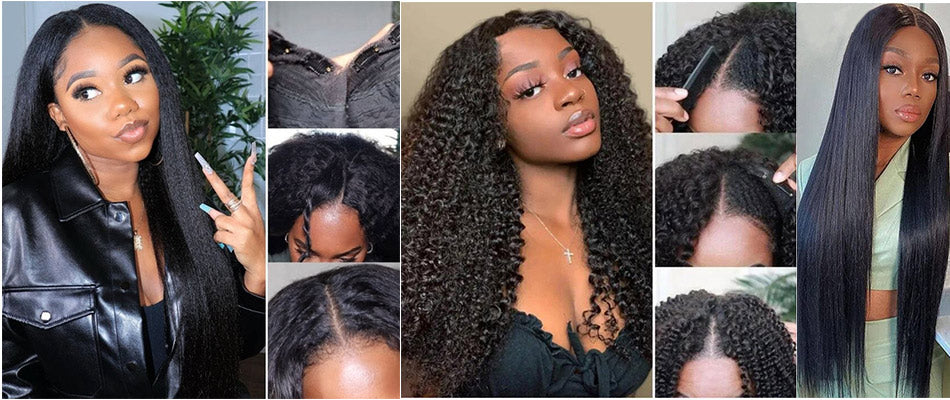 The quality and styling of a wig matters too. And if you really have the money to spend, a custom wig can be so well made, it is nearly impossible to tell it is a wig.